Silvio Belsconi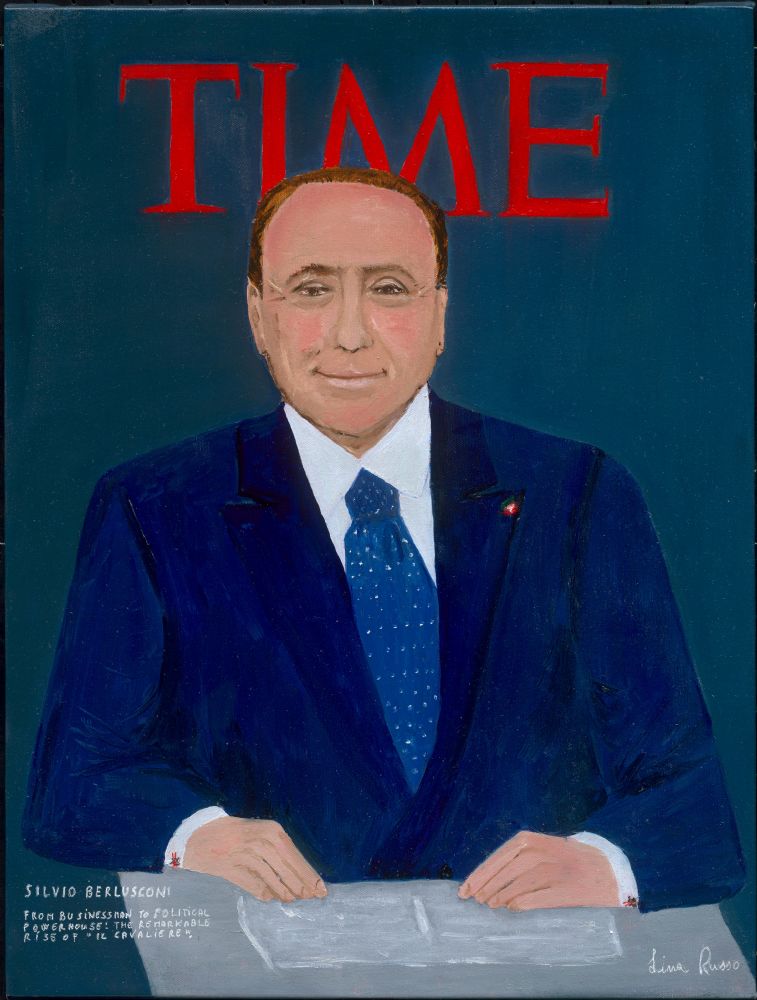 Berlusconi′s painting is a true masterpiece that captures the essence of the subject in a unique and captivating way. Even though the painting was a challenge for me as a non-draughtsman, I paid attention to every brushstroke, especially the details.

The painting successfully portrays Berlusconi with a relaxed and smiling gaze, and his eyes follow the viewer with a sense of fascination and confidence. The subject′s pose is haughty yet humble, attesting to my ability to capture complex emotion and nuance in the painting.

One of the most notable aspects of the painting is the decision to portray Berlusconi as the cover of Time magazine, adding layers of meaning to the painting, highlighting its impact on him in the past. The inclusion of the journal cover also serves to highlight achievements and recognition of the subject. But also the time of the life

Another noteworthy feature of the painting is the attention paid to details, such as Berlusconi′s beloved Marinella tie, which was also purchased by his friend Putin. It helps ground the painting in a specific time and place, adding an extra layer of intrigue that keeps the viewer engaged.

Also the shirt cufflinks like two little butterflies, represent my signature and the fragility of the life

Overall, Berlusconi′s painting is a stunning work of art that showcases my ability to capture his soul. It is a true testament to the power of art to capture complex emotions and ideas by provoking thoughts and reflections in the viewer.

"For the Berlusconi painting, I used a precious lavender varnish that gave the painting a beautiful color and lavender fragrance."
Oil on canvas 18 in x 24 in
June 23
#Berlusconi #oiloncanvas #mediaset #politic